Posts for tag: concussion
By By: Editorial Staff of To Your Health - August, 2016 (Vol. 10, Issue 08)
August 03, 2016
You're at your 10-year-old's soccer game and he's just collided with a member of the opposing team while fighting for a ball in the air. Unfortunately, the two hit heads and both leave the field crying, but clearly conscious. It's a youth game on an elementary-school field, so barring the presence of parent who happens to be a doctor, there's no one around to evaluate either child for a possible concussion. What to do? In many cases, both children will return to the game a few minutes later. Big mistake.
Concussions are serious whenever they occur, but unlike professional sports, when children suffer a possible concussion, there's often no one around to evaluate it properly. Here's what you can do to help identify some of the often-subtle signs of a concussion and make the informed decision to get further evaluation from a health care professional.
Clear Indicators
First, let's start with the most severe case: If a child experiences any of the following symptoms, particularly immediately after a collision or fall in which they struck their head, they need to go to the ER immediately for evaluation, according to KidsHealth.org:
Loss of consciousness
Severe headache / headache that worsens
Blurred vision
Difficulty walking
Confusion / not making sense
Slurred speech
Unresponsiveness (unable to be awakened)
Of course, many children may not display any of those symptoms following a head impact, but still be at risk for concussion, so it's important to evaluate the child with some a simple battery of initial tests that, if nothing else, will alert you to the fact that the child should a) be removed from the game; and b) seek medical attention. Here are a few of the ways you can get a sense of what may be going on. These and other variables are all part of the Sport Concussion Assessment Tool, which is used by health care professionals to help assess concussion symptoms:
Ask Questions
What month is it?
What is the date today?
What is the day of the week?
What year is it?
What time is it right now? (within one hour)
You can also ask the child questions specific to the event in which they are participating, such as:
At what venue (field, tournament, city, etc.) are we at today?
Which half is it now?
Who scored last in this game?
What team did you play last week / game? Did your team win the last game?
Give Them a List
Say a short list of words (example: apple, bubble, elbow, carpet, saddle) to the child and then have them recite the list back to you in any order. Repeat several times and assess how accurately they are able to recall all five words. You can do the same thing with a short list of numbers; or by having them recite the months of the year in reverse order.
Assess Behavior
The most important variable when it comes to determining whether your child should continue to play, be removed from play and/or be seen by a medical provider in the absence of clear symptoms (loss of consciousness, severe headache, slurred speech, etc.) may be how the child is acting compared to before the contact occurred. You know your child. If they're acting "out of sorts," err on the side of caution.
Keep in mind that the above should not be relied upon in lieu of proper evaluation by a health care provider, but if you suspect a concussion has occurred, these symptoms / signs and tests are an important first option to help determine the next step you should take. Talk to your doctor for additional information about concussions and how you can help keep your child safe on and off the field.
By Charles Masarsky, DC, FICC
April 13, 2016
By Charles Masarsky, DC, FICC
If you've done any research on concussions, you have probably already familiarized yourself with the Zurich Statement1 and the Center for Disease Control and Prevention's fact sheet,2 among other relevant literature. While public awareness of the problem is much greater today than it was 10-15 years ago, there is still much confusion among the general public. Here are some important points to be aware of and discuss with your doctor:
You Don't Have to Hit Your Head to Hurt Your Brain
Many people still think a blow to the head is required to get a concussion. There is now widespread scientific consensus that an injury to another part of the body can transmit enough force to the head to cause concussion. Therefore, all sorts of trauma, including sports injuries, assaults, slip-and-fall incidents and whiplash, can cause concussion.
A Concussion Doesn't Always Result in a Knockout
While a dazed feeling is common, loss of consciousness actually afflicts a minority of concussion victims. This fact still surprises many people.
The Concussion You Have Immediately Isn't Necessarily the Concussion You Have Eventually
The severity of the concussion may not be apparent until hours or days after the trauma. If this is not understood by those in close contact with the concussion victim, deterioration can be easily missed.
You Can't Just Snap a Picture of a Concussion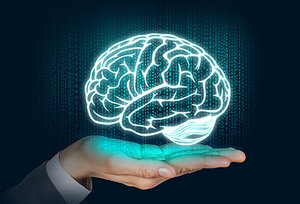 Ever suffered a blow to the head, but an MRI was done and found no concussion? The misconception that standard imaging will rule out concussion is still prevalent. A careful history and physical exam are essential in evaluating and following the concussion victim.
Concussions Don't Always Go Away by Themselves
Sadly, concussion victims are too often told to "walk it off," even today. While a majority of adults recover from signs and symptoms of concussion within 10 days (3-4 weeks for children and adolescents), a significant minority develop post-concussion chronicity.
An Injury That Hurts Your Brain Hurts Your Spine
The misconception that doctors of chiropractic have no legitimate role to play in managing the concussion victim is unfortunately widespread within the health professional community, as well as the lay public. It surely boggles your imagination that someone could emerge from a concussive injury and not have new subluxations or exacerbation of existing ones.3 Recent clinical findings indicate failure to correct these subluxations can be a factor in chronicity of concussion symptoms.4
References
McCrory P, Meeuwisse WH, Aubry M, et al. Consensus statement on concussion in sport. The 4th International Conference on Concussion in Sport Held in Zurich, November 2012. Br J Sports Med, 2013;47:250-258.
"Facts for Physicians About Mild Traumatic Brain Injury." Centers for Disease Control and Prevention, Department of Health and Human Services.
Masarsky C. "The Concussion-Subluxation Complex." Dynamic Chiropractic, Nov. 15, 2015.
Masarsky C. "Post-Concussion Patient Care: Relevance of the Chiropractic Adjustment." Dynamic Chiropractic, Aug. 1, 2014.
By Dr. Donna Schwontkowski
June 03, 2014
In the U.S., there are a minimum of 300,000 sport-related concussions per year. If your child is in contact sports, there's a risk of the contact ending up in a concussion. In fact, research suggests that the number of documented cases of concussions among children is on the rise, and is a source of growing concern among soccer and football players.
Chiropractors may not be the first medical professional you imagine when it comes to concussion management, but many chiropractors are trained to spot the signs of a mild traumatic brain injury and support the patient in a successful recovery. Two recent literature reviews outlined how chiropractors can effectively manage athletes with concussions.
Is Chiropractic Treatment Valid for Concussion?
Chiropractors are often the first healthcare provider to care for patients who are suffering from a head injury, such as those incurred in sports or car accidents. Chiropractors, especially ones who are certified additionally by the American Chiropractic Board of Sports Physicians, regularly manage athletes who suffer from concussions.
Chiropractors use a specific assessment tool called the Sports Concussion Assessment Tool 2 (SCAT2) to evaluate, assess, and manage concussions in athletes 10 years and older with the end goal of safely returning the athlete back to the sport. This assessment tool is used to evaluate symptoms, physical signs, Glasgow Coma Scale, sideline assessment using Maddocks score, cognitive assessment, balance, and coordination. Vomiting Blurred Vision Stumbling Increased Confusion Unconsciousness Dilated Pupils Weakness in on arm/leg Worsening Headaches
They understand that if certain symptoms are indicators that the neurological symptoms are worsening:
Vomiting Blurred
Vision Stumbling
Increased Confusion
Unconsciousness
Dilated Pupils
Weakness in on arm/leg
Worsening Headaches
Because a concussion is a brain injury caused by a direct blow to the head, neck or face, there's a good chance that the blow has caused a misalignment of the cervical spine. This is similar to whiplash causing a misalignment of the cervical spine. A chiropractor can evaluate whether you demonstrate signs of neck injuries commonly associated with concussions, and provide you with relief from neck pain and cervicogenic headaches.
According to the literature reviews, one of the most important recommendations that a chiropractor will tell you what to do for concussion is this: If your child is in sports and suffers a blow to the head, and/or experiences signs of a concussion, do not let him continue playing the sport. He or she needs to rest until totally healed from the concussion. Only after symptoms subside is it time to get back into the game. Ease into the sports play again. Don't expect to jump back in, full force. This will prevent the return of symptoms.
Additional guidelines your chiropractor will give you for concussion include no alcohol, aspirin, anti-inflammatory medications, and sleep agents should be taken. Use Tylenol for pain if necessary. Do not drive until you can return to the sport.
In the meantime, your chiropractor will care for your child's cervical spine and condition. If your child needs to be referred out to another health professional, your chiropractor will let you know.
Now let's ask the question again. Chiropractic care for concussion? Absolutely?
Chiropractors can help with a range of other sports injuries, and one study even found that it was the most effective conservative method for reducing sports-related back pain.
References
Johnson, C.D., et al. Chiropractic and concussion in sport: a narrative review of the literature.Journal of Chiropractic Medicine 2013 (12):216-229.
Shane, E.R., et al. Sports Chiropractic management of concussions using the Sports Concussion Assessment Tool 2 symptom scoring, serial examinations, and graded return to play protocol: a retrospective case series. Journal of Chiropractic Medicine 2013 (12): 252-9.