Posts for tag: child
By To Your Health - March, 2014 (Vol. 08, Issue 03)
March 26, 2014
By Editorial Staff
As you may have noticed, research over the past few years has begun to reveal that acetaminophen (the primary ingredient in Tylenol) is not as safe as once thought. A new study (published in the Journal of the AMA – Pediatrics) has shown an association between the use of acetaminophen during pregnancy and the "risk for developing attention-deficit/hyperactivity disorder (ADHD)–like behavioral problems or hyperkinetic disorders (HKDs) in children."
Researchers found that "children whose mothers used acetaminophen during pregnancy were at higher risk for receiving a hospital diagnosis of HKD, use of ADHD medications, or having ADHD-like behaviors at age 7 years. Stronger associations were observed with use in more than 1 trimester during pregnancy." They ultimately conclude: "Maternal acetaminophen use during pregnancy is associated with a higher risk for HKDs and ADHD-like behaviors in children."
What makes this study so profound is that acetaminophen is probably one of the most commonly used / prescribed drugs for pain and fever during pregnancy. According to the FDA, "in 2005, consumers purchased more than 28 billion doses of products containing acetaminophen." A "hydrocodone-acetaminophen combination product has been the most frequently prescribed drug since 1997."
All drugs have side effects. In this case, acetaminophen (also known as paracetamol) has been heavily marketed to the American public since the early 1950s. Children's Tylenol was first marketed in 1955. Now, more than 60 years later, we are still learning about new adverse reactions, ones that our children's children will be stricken with for decades.
Unlike a decade ago, there is currently a continuous stream of studies that demonstrate the association between the use of various drugs and numerous harmful adverse reactions. Television ads by law firms confirm the frequency of these findings.
The frightening reality is it will not be long before you know the mother of an ADHD child who took Tylenol while pregnant, or hear of a woman who overdosed on prescribed pain drugs. Sadly, serious drug-related adversity is already happening in your community. Don't be a victim. Talk to your doctor of chiropractic for more information on drug-free solutions.
By To Your Health October, 2013 (Vol. 07, Issue 10)
October 23, 2013
By Editorial Staff
While it's not healthy for a child to be underweight at birth and during the first few years of life, being overweight is rarely a good thing, particularly since research suggests it plants the seeds for weight problems. That's why a recent study that links antibiotic use during infancy to excess weight is so compelling.
The study, results of which were published in the International Journal of Obesity, suggests infants who receive antibiotics during the earliest time window (first six months of life) are more likely to have increased body mass index (BMI) from 10-38 months of age compared to infants who receive no antibiotic exposure.
What's interesting about this issue is that antibiotic use remains widespread, even in infants and young children, despite ongoing evidence that a) the most common infant / childhood infection, the common cold, is viral in nature and thus does not require antibiotics, which are intended to treat bacterial infections; and b) many doctors continue to prescribe antibiotics for viral conditions despite their ineffectiveness – apparently to placate the concerned parent.
For example, according to one study, "acute sinusitis is diagnosed in over 3 million visits annually among adults and children in the United States. Of these, more than 80% result in an antibiotic prescription; however, many of these prescriptions may be unnecessary, since sinusitis is most often of viral origin and benefits of antibiotics may be limited."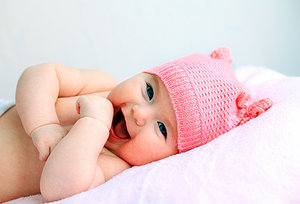 Weight gain isn't the only negative consequence of early antibiotic use. Another study examined the relationship between when children first took antibiotics and the likelihood they would develop inflammatory bowel disease (IBD). The study found that the earlier a child first took antibiotics, the greater their chance of developing IBD. Children who took two or more courses of antibiotics increased their chances of IBD almost 150% over those who took a single course of antibiotics.
The message is simple: When it comes to antibiotics, don't just take your doctor's word for it, particularly when it involves your child. What seems like a simple prescription may have health consequences that far outweigh (no pun intended) the potential benefits.
By Romo Chiropractic | Modesto Chiropractor
July 10, 2012
You may have been awakened in the night by your 5-year-old child crying from the pain in her legs that seems to have appeared out of nowhere. This condition, usually referred to as "growing pains" (despite having nothing much to do with the growth process), is relatively common.
Growing pains normally appear in approximately 25% to 45% of children, both boys and girls, and usually show up within two age ranges: between 3 and 5, and between 8 and 12. Though it is such a common condition, surprisingly little is known about what it really is and what causes it.
There is no evidence that growing bones cause growing pains. The bones and joints are generally not the reported source of the pain, but rather the muscles of the legs (and sometimes the arms). Most children report feeling pain that originates in front of their thighs, in their calves, and sometimes behind their knees. There are no outward signs of inflammation, such as warm, red, swollen and tender joints, but the pain can range from mild to excruciating.
One theory is that the pain is due to the normal active running and jumping that most children do every day. Symptoms most often show up in the late afternoon or just before bed, when sore and tired muscles may begin to make themselves known. Sometimes the pain will even wake the child from sleep, though the pain is normally gone by morning. Poor posture and emotional upset have also been linked with some cases of growing pains, but this is not the case in all children.
There is no particular cure for growing pains, and children with the condition may experience it on and off for a few years. There are, however, a few things you can do to help ease the pain. Massaging the child's legs and getting them to do some stretches has been shown to be effective. A warm bath or heating pad also helps to relax sore muscles, and if the pain is bad you can try a dose of acetaminophen. By the time your child reaches his or her teenage years, the growing pains should vanish naturally.
As pain in the legs may be caused by other conditions, such as arthritis or an infection, if your child has a limp, fever, swelling, or is not able to walk and play normally, you should take him or her to a doctor to rule out other possible causes.